Recent topics
Status of academic paper publishing
The Faculty of Advanced Life Science is active in sharing research and educational outcomes with the academic community. The faculty's paper publications in the three years (2010 – 2012) after the organizational restructuring were mainly original articles in refereed international academic journals, with an annual average of 3.9 articles per teacher. The research presented is highly appraised on an international level, and faculty members also involve themselves in activities to promote innovative research in Japan and elsewhere. Research conducted at the Faculty of Advanced Life Science is thus high in international academic community terms.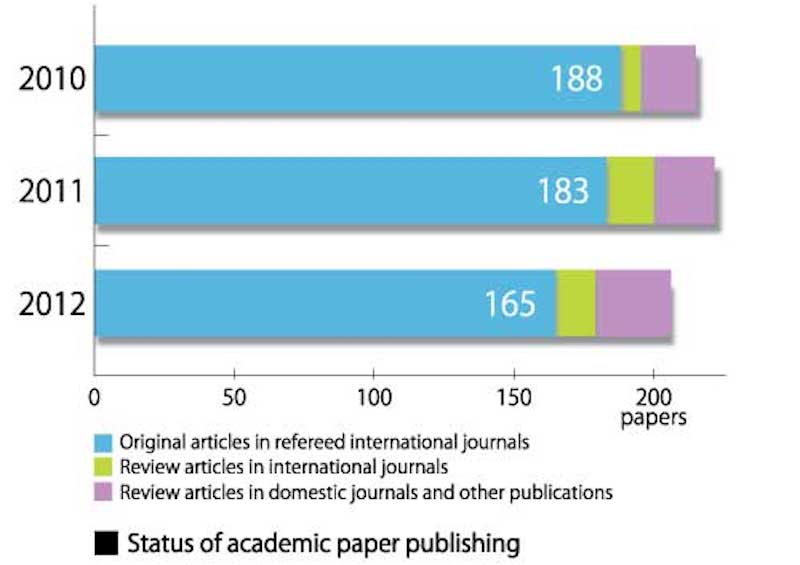 Status of external research funding sources
Teaching staff at the Faculty of Advanced Life Science are active in efforts to obtain external research funding. The total amount secured from external sources in 2011 was about a billion yen (5.7 times the amount of operational grants made to the faculty), consisting of joint, commissioned, scientific and other research grants. Although the number of faculty staff is only about 1.3% of the total number of teachers at the university (2,093), the amount of external research funding obtained by the faculty accounts for about 5.4% of the total secured by the university as a whole.