The exhibition of "Macromolecular Functions" will be held on the occasion of Hokkaido University Festival.
Date: 6/8 (Sat) 10: 00 ~ 16: 00
   6/9 (Sun) 10: 00 ~ 14: 00
Place: Faculty of Science Building 2, 1st floor entrance hall
Admission: Free
On the day of the event, we will exhibit an exhibition that you can enjoy, such as an experiment on impact absorption gel that won't break even if you drop an egg, a participatory experiment in which the absorbent polymer of a diaper absorbs a large amount of water, an experience of putting you into a huge bubble, slime making, etc.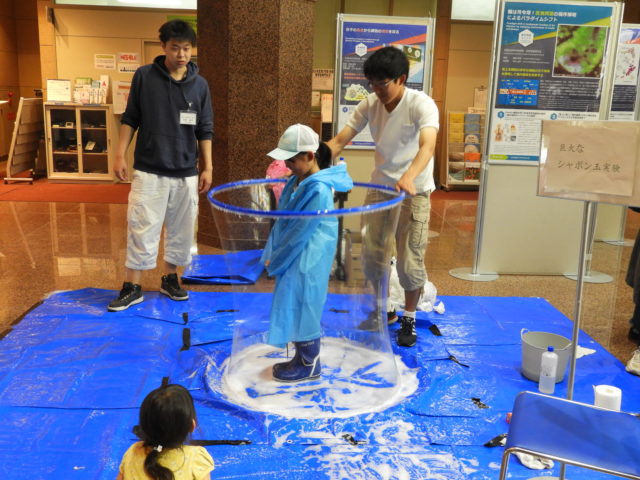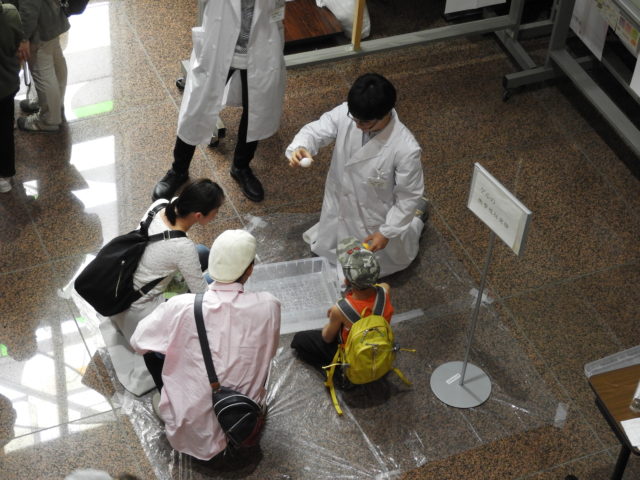 We will accept it at any time, so we look forward to your visit.
Join us and enjoy science together!