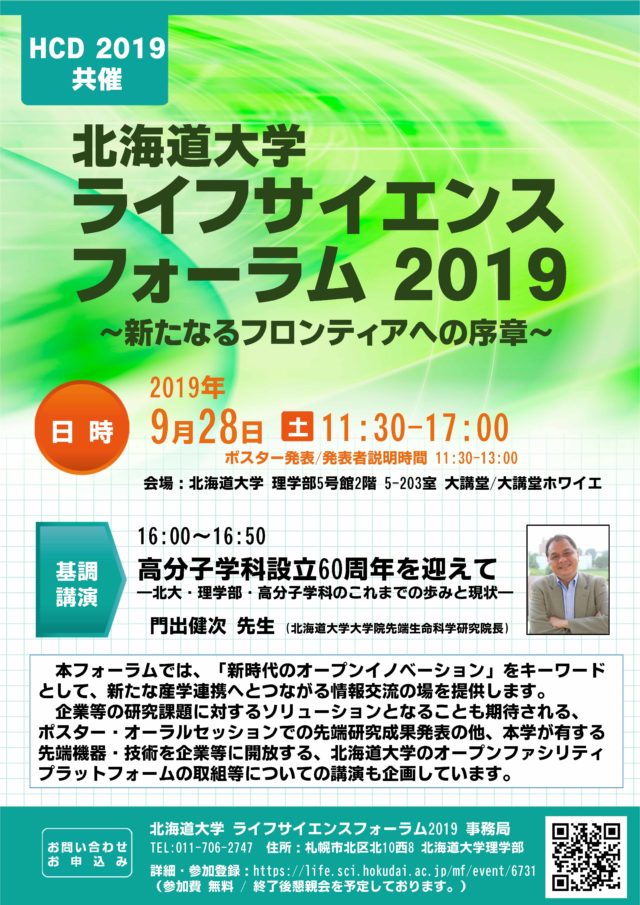 Date: September 28 (Sat.), 2019, 11:30-17:00
Venue: Hokkaido University Science Bldg. No.5, 2F, Room #5-203 (Auditorium)
This forum is collaborated with the events of HU Homecoming Day.
Oral and poster presentations about research of the related departments;
– Department of Biological Sciences (Macromolecular Functions), School of Science
– Graduate School of Life Science
– Faculty of Advanced Life Science
Application Form is Here.
If you are not a Japanese speaker, please contact below by e-mail.
Inquiry:
Office for Life Science Forum 2019
E-mail: polyjimu*sci.hokudai.ac.jp (Please replace * to @)
TEL: 011-706-2747