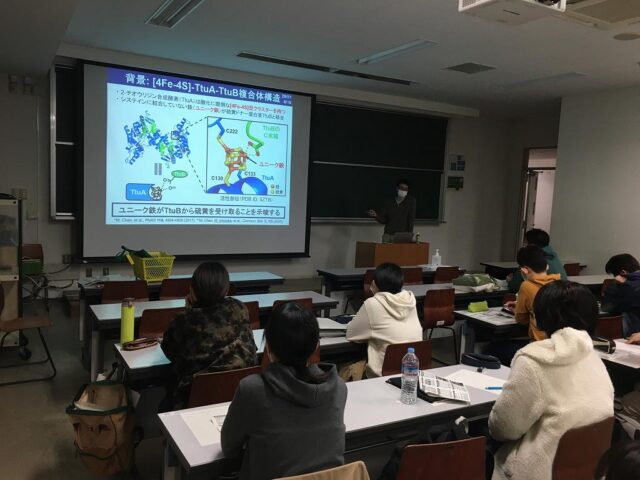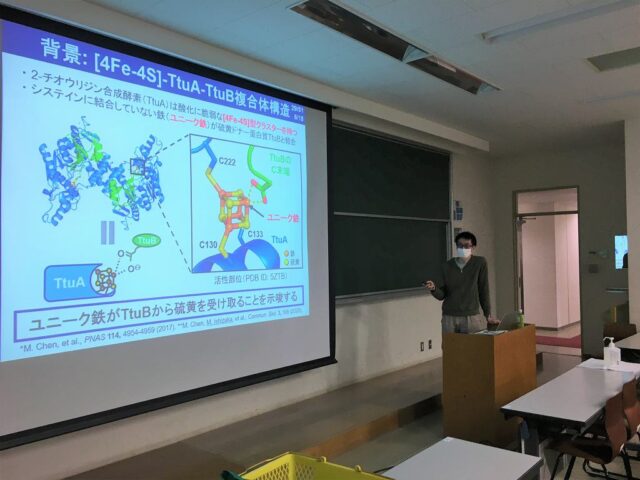 Division of Biological Science (Macromolecular Functions), School of Science provides various programs to support to go to the PhD programs of graduate school.
As part of these doctoral program support activities, "Alumni Talk" was carried out.
Assistant professor Yuki Yokoi (Faculty of Advanced Life Science) and Masato Ishizaka (DC2, Laboratory of X-ray Structural Biology) talked their experience.
*