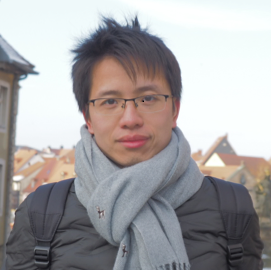 Long Li
生命科学専攻・博士後期課程・2年生(当時)
Transdisciplinary Life Science Course, DC2 (at the time)
2017年1月10日~2017年2月10日
ドイツ(ミュンヘン・ガーヒング)/Germany
I am a doctoral candidate in   the Graduate School of Life Science. To conduct a cooperation research with Technische Universität München, I stayed at Forschungs-Neutronenquelle Heinz Maier-Leibnitz (FRM II) for one month. FRM II is located in Technische Universität München, Munich, which is a world best reactor for neutron source. So, I applied this international graduate program: Training Program for Global Leaders in Life Sciences (IGP) to get support from the Faculty of Advanced Life Science.At last, I was permitted to stay one month to conduct the experiment in FRM II. During the time at FRM II, I crystallized the protein. After the protein crystal grows to enough size, it was exposed to neutron beam to collect diffraction data. I feel very excited that I can see it with my own eyes. More importantly, FRM II is a powerful neutron source and suitable for the research. In order to start my experiment as early as possible, I contacted the professor after arriving at the hotel. The professor was very nice. Also, he was a very interesting man. Although I got some knowledge of neutron macromolecular crystallography from documents and books before this trip, it was still difficult for me to imagine how neutrons work. In FRM II, the professor told me that he would teach me everything I wanted to know under the premise of he knows.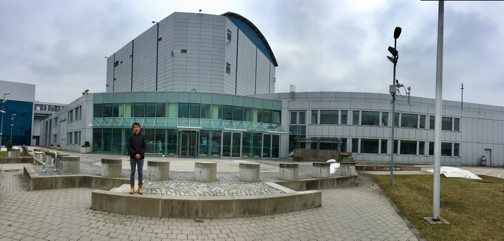 This is my third year in Sapporo since I came to Japan in 2014. I feel that the weather in Munich is as cold as Sapporo. Compared with Sapporo, the life in Munich is inconvenient. For example, convenience stores are everywhere in Japan, but it is not so much in Munich. Most stores are closed after 8pm and weekend. German students are very active and very open. They like to communicate with each other. I remember that they have a coffee time after lunch everyday. What they talked about with each other was very interesting for me. So, I decided to join them. Gradually, I was accustomed to it. Because FRM II is a place where nuclear reactor located on, there is no restaurant inside. So we need to go to the nearby Max Planck Institute for lunch. One good thing is that it is possible for me to have lunch with the professor. It is a good chance to discuss my question with the professor every day. The professor answered my question very patiently until I fully understood it. The researchers, who worked in FRM II, is instrument scientist. They come from different research area, more than physics. Various techniques and instruments are developed by them, which was applied for building advanced neutron beamline. Finally, it benefits material science, life science, medical treatment, and industry.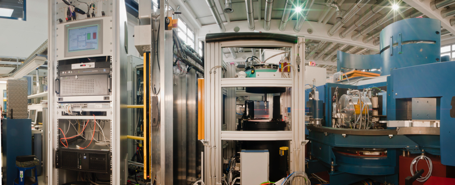 Usually, the time of overseas internship is not so long. About one or two month is too short for people to adapt to a new life. There are a lot of difficulties such as time difference, diet, language, communication and so on. Young students need to overcome many challenges In my opinion, speaking fluent language is very important for short time overseas life. It will make you more confident when problems come. Also, excellent communication skills help people to make friend with foreigners, which is an efficient way for adapting to overseas life quickly. During the internship, the biggest challenge for me was the research, which was very complicated and time-consuming. But I wanted to succeed in only one month. It made me feel very nervous and upset in the beginning. At last, I tried my best to overcome it. Large protein crystal was successfully prepared. Finally, one dataset was collected in FRM II. So far, this is the first time in the word to successfully collect the data with the largest unit cell. I felt very excited when I saw the beautiful neutron diffraction pattern of the protein crystal.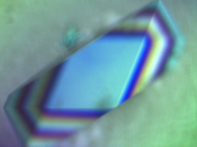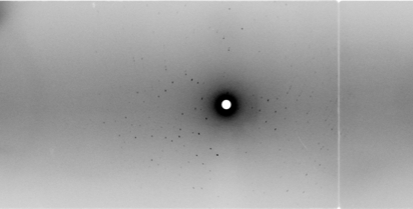 Leisure time gives us a good chance to widen one's vision and makes our life more interesting. Munich is a very old city, which has many old buildings. I am fascinated by the architecture design. Although my fingers were almost frozen, I still  wanted to record the good moment with the camera. People in Germany are very friendly and warm. On the first day when I arrived at Munich airport, I was not sure if I was in the right subway. I looked around to check it. A young German noticed that maybe I needed help, so he came to my seat and asked me if I needed help. This experience gave me a great first impression in Germany.